Partner with Premier
The Hospitality & Multifamily Experts
Premier is an award-winning company that understands what it means to provide solutions on time and within budget to bring your vision to fruition. With our team of experts all under one roof, Premier handles the project from Design to Completion. As owner operators ourselves, we think and act just like you, from concept to completion. So, it's no wonder that Premier has been a leading full-service company for interior design, architecture, procurement, project management and capital management for more than 25 years.
Trust our project management experts at Premier from Design to Completion!
Testimonials
Blueprint Hospitality - Kunal Mody, CEO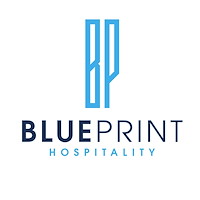 "We are delighted to partner with Premier and have their team lead the planned improvements for Fort Worth's first Le Méridien hotel. Working with Premier, they not only care about the project, but they care about the future of the hotel and its guests. We're looking forward to the historic reimagination to come."
Klein Financial Corporation - Danielle Gutman Klein, EVP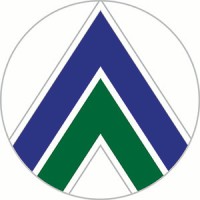 "Thank you again for all of the collective efforts. We have never worked with a firm that has been so mindful of the budget yet still delivering on our design concepts and even adding additional items we thought we couldn't fit into the budget. You have exceeded our expectations and we can't wait to see it all come to life."
Washington Capital - Cory Carlson, President/CEO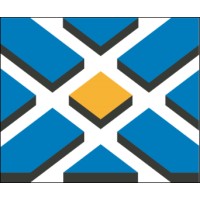 "I have worked with the Premier team on two hotels and am looking to do a third project. I value having a strong construction, design and procurement team all working together. The result is a better product and lower costs. This team makes us all winners."
Roseland Residential - Jamie Stover, SVP of Development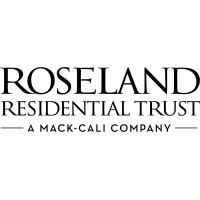 "When something unexpected happens to your property you need a team that can mobilize quickly to inspect the damage and get the claim process started. Our team handles over 150 claims per year and in some years when weather events are at their worst those claims can total over $100MM. Get your property back in operating condition sooner by leveraging the power of our deep relationships and experience."
Remington Hotels - Sloan Dean, CEO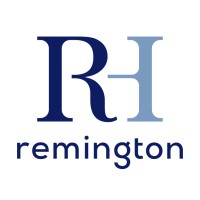 "On every project we have collaborated with Premier, they have exceeded expectations to completely transform not just the hotel, but redefine the guests' experience and make it into something memorable. The award winning Interior Design team has reimagined too many spaces to count that have increased overall revenue and guest happiness without sacrificing the budget. Their stealth renovation techniques allow for minimal impact to the guest's experience throughout the construction process, which helps with overall guest review and ultimately RevPAR. You can't deny Premier definitely can handle any range of hospitality projects with little to no impact on the guest. In fact, Premier's innovate designs leave our guests wanting to visit us again soon."
Braemar Hotel & Resorts - Richard Stockton, CEO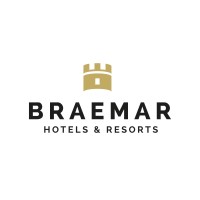 "Through Braemar's portfolio of properties, we aim to create unique and special experiences for our guests. Premier pays attention to the necessary details to make those experiences happen. Their renovation work on our Ritz-Carlton St. Thomas property after Hurricane Irma was truly award-winning, and they deserve all of the accolades they've received. Because of the amazing team across the ranks at Premier, we anticipate many additional successful projects working together in the future."
Ashford Hospitality Trust - Rob Hays, CEO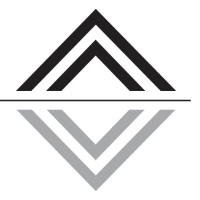 "All kinds of firms say they act like owners, but I haven't seen another firm actually live it truly like Premier does. I trust them with a wide range of projects across our entire portfolio, and when all services are in-house, they make it so easy to go from one stage to the next for any project. They are a firm that works efficiently, cohesively, and has the rare ability to stay on budget. I'm proud of our long term relationship with Premier and the many beautiful projects we've done together."
Urbana Holdings - Alan Gutierrez, CEO
"Quote from Alan Gutierrez and this is just a placeholder"
Architecture
Premier offers architectural services for new construction and renovation projects for both hospitality and multifamily developers. Alongside our interior design, project management, and procurement services, Premier offers cost-saving solutions efficiently and effectively throughout every phase of the project. We aim to be a trusted advisor through a confident customer experience that assures every client their project is in good hands.
Learn More
Interior Design
Premier has created some of the nation's leading designs from ultimate luxury to simple, smart, and casual. Whether your project requires minimal updating or full-scale renovation and refresh, our design studio team is the trusted partner to bring your ideas to life.
Learn More
Procurement and Installation
Annually, we procure over $350 million worth of FF&E, materials and items. We have considerable pricing power and deep long-lasting relationships. Rely on the relationships we've nurtured with more than 2,000 vendors. Our vast network means smart, value-engineered purchasing and pricing for your clients. We procure directly from manufacturers on your behalf, ensuring complete control over the supply chain and your purchases.
Project Management
Let us manage every step of your project, from initial planning and design, contract negotiations, and plan review through project closeout and completion. We drive performance and results until your vision and goals are accomplished. You can trust our team to deliver the project on time and on budget and understands what it truly means to be an owner.
Learn More
Construction and Development
Leverage our deep industry experience with renovations and ground up developments. Combining our core tenants of ON-Scope, ON-Budget, and ON-Schedule with fresh perspectives, innovation, and problem solving, we bring your redevelopment or brand new development to life.
Capital Management
Budgeting, estimating and managing CapEx projects is something every owner has to deal with. Tap into the team that handles over 2,000 CapEx projects per year and creates over 2,500 budgets per year. Work with the trusted partner that will have estimators & engineers walking the property side-by-side with ownership and creating a budget for the property keeping the ultimate investment strategy of the asset top of mind. There is no better team to determine the actual realistic cost of that project while in due diligence than this team.
Loss Prevention
When something unexpected happens to your property, you need a team that can mobilize quickly to inspect the damage and get the claim process started. Our team handles over 150 claims per year, and in some years, when weather events are at their worst, those claims can total over $100 million. Get your property back in operating condition sooner by leveraging the power of our deep relationships and experience.